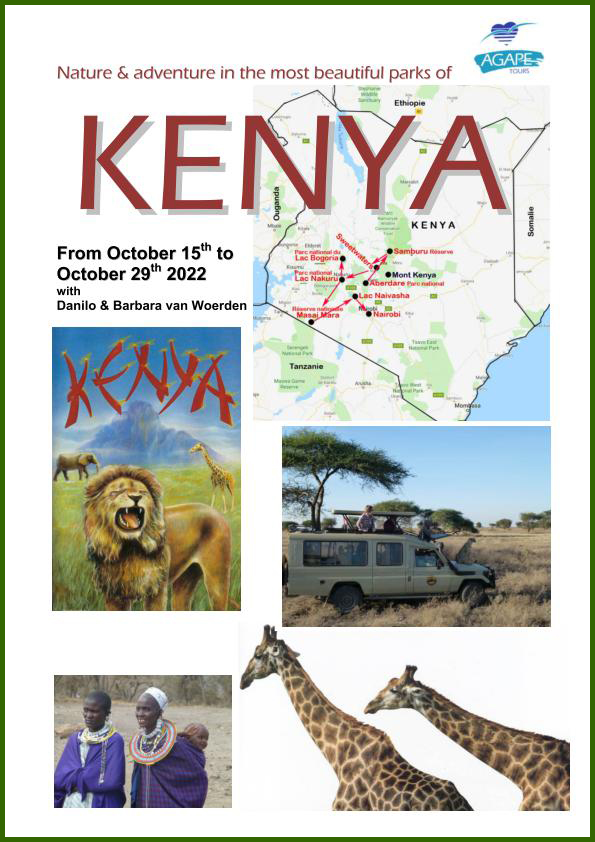 WELCOME TO KENYA !

The Pearl of Africa, land of Savanah, lakes, mountains, valleys… Kenya is an amazing place to be discovered.

From October 15th to October 29th 2022.
(For your info… today we already have 16 persons registered. Maximum will be 20!)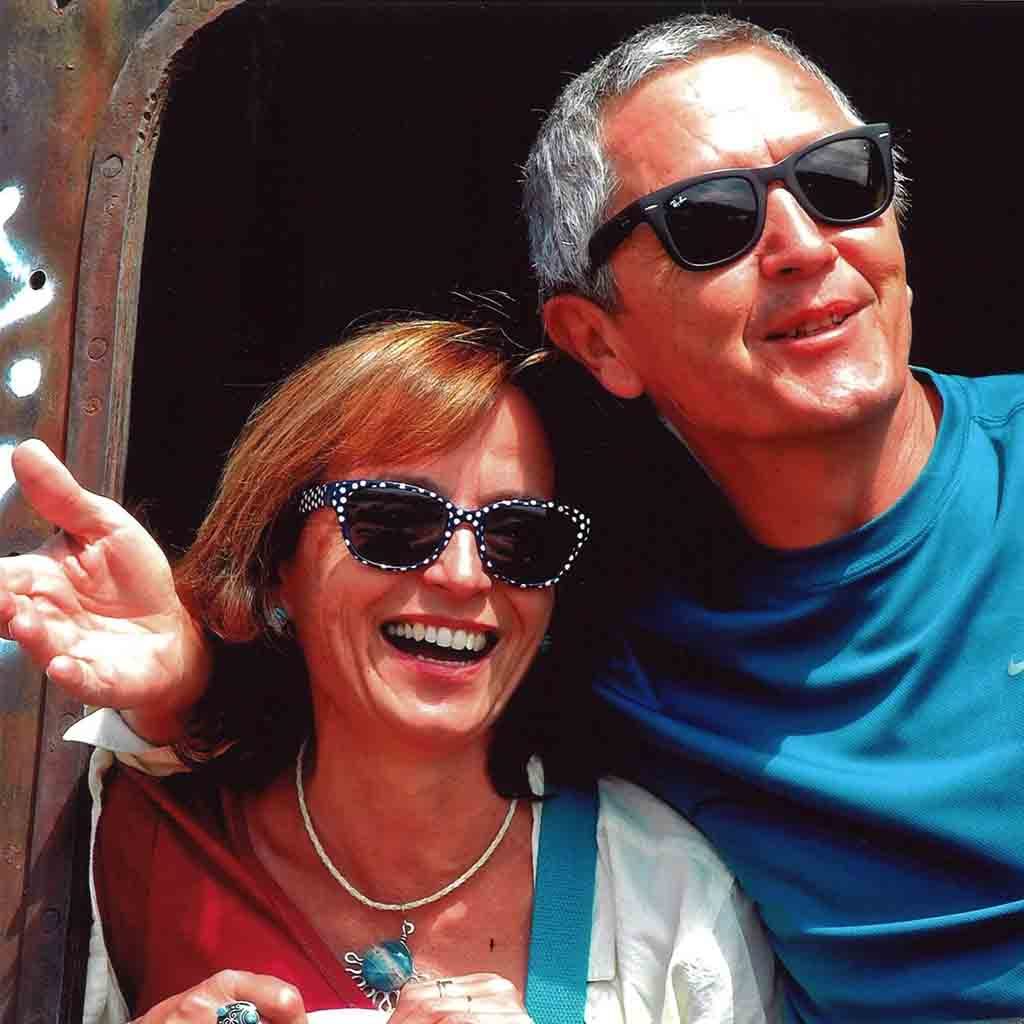 Come and join us on this amazing Kenya Safari trip!
Danilo and Barbara have been leading the swiss travel agency Agape Tours since 1985. This has allowed them to travel numerous countries around the world, leading small groups of 20 participants, mostly French speaking.
Barbara is canadian, from B.C., with family in B.C. and Alberta. This 2022 Kenya tour will be a first time experience, travelling with English speaking folks, mostly from Canada. It is open to you too, we are aiming on having lost of fun and excitement as we discover the beauties of Kenya.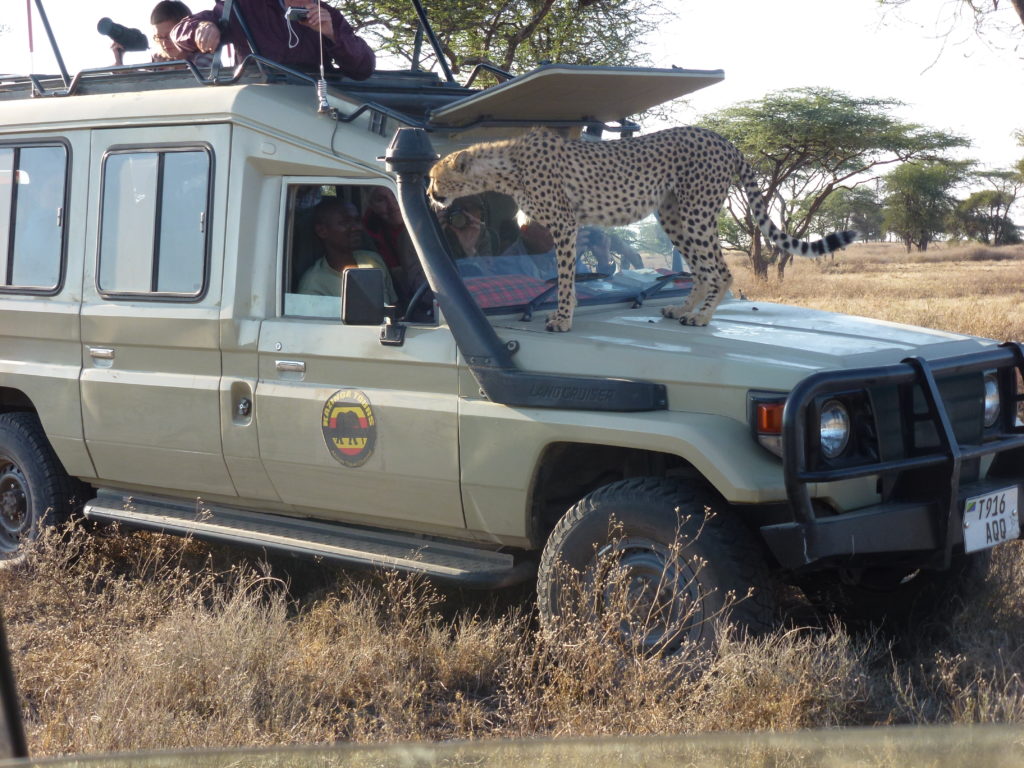 For this tour, we aim on excellent hotels & lodges, places we love and have already visited twice, in 2020 and 2021. Check the itinerary below, you'll see that we spend 2 nights in almost every hotel, giving us time to enjoy and appreciate those unique places.
Travelling will be comfortable as we will have one LandCruiser for every 4-5 participants (each LandCruiser has 7-8 passenger seats), with an opening roof for safaris.
We do look forward to welcoming you "on board". No doubt this will be an amazing experience for you too. Keep in touch, please don't hesitate to email us if you have any questions.
Danilo & Barbara van Woerden
Tél. +41 24 423 00 10
agape@agapetours.com
COVID-19 : New Kenya regulation : to enter Kenya, you must be fully vaccinated or present a negative PCR-test done within 72 hours of your trip. For the updated information about this, check-out this link : https://www.iatatravelcentre.com/world.php